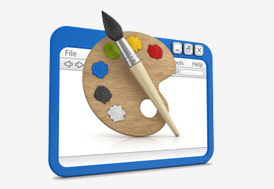 Creating professional and elegant websites. The professionals at Sreeya Into Tech., have mastered website design and web development, and can create websites that captivate any viewer's interest. Revitalizing brand identity to outshine the competition is a passion of Conqueror's creative team.

Our growth centric approach helps our client achieve and surpass business goals without compromising aesthetics or core identity. True creativity is reached through freedom of perception. Sreeya Info Tech., has the freedom of creating an adaptable plane for their clients, as well as their employees. Sreeya Info Tech., provides the freedom to project stakeholders to achieve their desired level of success. Our creative artists have the freedom to take risks, allowing them to produce the most desirable output. Clients have the freedom to think outside the box, without having to worry technological limitations.



HTML5 Web design and Key features

We keep updated with the current trends in web development. Designing HTML5 web sites now comes as a standard feature of web development. The latest version of HTML series offers a number of unique features that will change the way websites and users interact between them. The significant change of how websites are designed enables Search engines will get access to tap into a richer source of information.
Key features
Video elements: No 3rd party propriety plug-in required for Multimedia. Built in multimedia controls enabling ease of access even on mobile platforms


Application Cache: Web apps information can be stored locally and synchronized once connected to the web. E-mails and Applications such as Google gears.


Canvas for Images: Easy manipulation of graphics and images reducing time and effort to build and thus a robust operation of the Website.


Geolocation: Location identification using various geo location technologies like GPS (Global Positioning system), IP address, RFID (Radio frequency ID),Wi-Fi, Bluetooth MAC address and GSM/CDMA cell IDs. Enables location and device specific language and design resilience for website.


Web workers: enables a web application to execute complex tasks independently without interfering with the performance of a webpage in real-time.
Feel free to talk to us for upgrading and tuning of your web site for optimal performance or email us for more details.